Eliminate dead batteries with solar.
Stay charged and on the move. For companies making multiple stops and intermittent deliveries throughout the workday, our solar kits are your liftgate power solution. For any fleet of delivery or long-haul trucks, there are simple, customizable power systems that are easy to install and offer a great return on investment.
...we continue trending down on carbon emissions. That tells me that more and more employees are on board with minimizing our environmental impact.

Bruce Ottogalli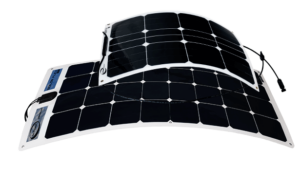 Nimble and flexible, Go Power! Solar Flex panels come in a variety of sizes and shapes—perfect for any kind of truck. These thin panels offer reliability and durability against the elements without impacting trailer height.
Controllers regulate the flow of current from the solar panels to the batteries, simultaneously ensuring maximum charge efficiency and also preventing overcharging.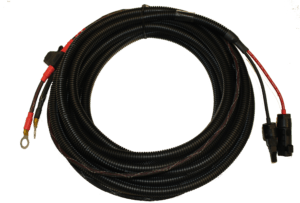 Fully customizable, industrial-grade wiring harnesses include: plug and play connectivity, protective shielding and fusing to keep your system safety compliant.